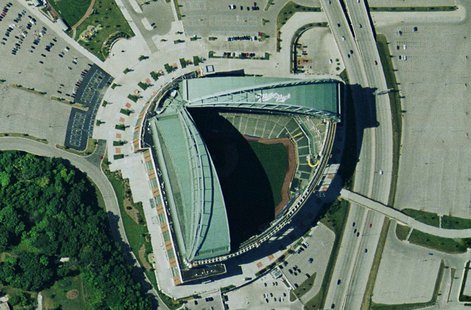 MILWAUKEE, WI (WSAU) Jean (jeen) Segura went 0-for-4 in his Brewers' debut last night, and he struck out twice. The 22-year-old shortstop was called up from Double-"A" Huntsville after the Brewers put veteran Cesar Izturis on waivers – and the Washington Nationals picked him up.
Brewers' manager Ron Roenicke said the team wanted to get a good look at Segura. They were planning to call him up in September anyway – but with the Brew Crew out of pennant contention, they decided not to wait. Manager Ron Roenicke says Segura will play a lot – and the better he does, the more confident he'll be.
Segura was the best of three prospects Milwaukee received when it traded Zack Greinke to the Angels of Anaheim last month. Segura played eight games at Huntsville, batting .433 with four stolen bases and four R-B-I's. He also hit .294 for the Angels' Double-"A" farm club this season with seven homers and 33 stolen bases, and 40 R-B-I's in 94 games.