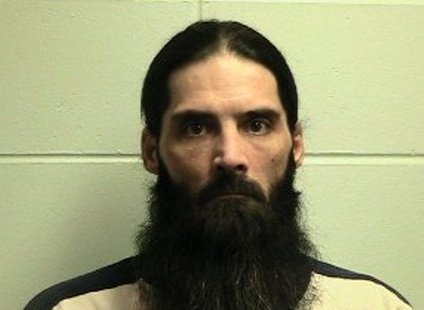 UNDATED (WSAU) A Neillsville man pleaded no contest yesterday to the drug-related killings of a Sparta couple a decade ago, before their bodies were dumped near Fort McCoy. 44-year-old Larry Schaffer struck a plea deal in Monroe County. He was convicted of two counts of reckless homicide for the deaths of Connie DeGeorge and Kale Kvistad Junior. Charges of hiding their corpses were dropped in the plea bargain – and prosecutors agreed to recommend a prison sentence no longer than 16 years.
The 34-year-old DeGeorge and 30-year-old Kvistad vanished from their home on Easter of 2002. A hunter found their remains in late 2004 in a remote brushy area. Both had been shot in the head.
Schaffer was arrested a year-and-a-half ago, after an ex-girlfriend told police he quote, "took care" of a man and his wife while getting an ounce of cocaine. Schaffer's sister has testified that she saw the defendant rape DeGeorge before shooting the couple. Schaffer was originally charged with first-degree intentional homicide. But prosecutors cited problems with bringing the case to trial, which was scheduled to start in a couple weeks. They said an accomplice of Schaffer's is now dead, and some witnesses have changed their stories or have faded memories of what happened.