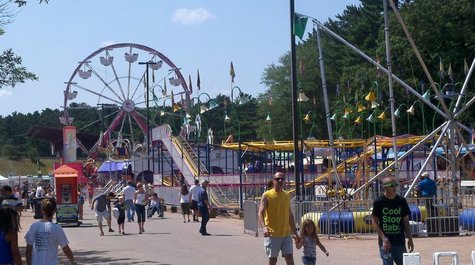 WAUSAU, Wis (WSAU) Organizers say they're satisfied with the crowds that turned out for this year's Wisconsin Valley Fair. The official attendance and financial figures are still being tallied, and won't be available for a few more weeks. The numbers will likely be about the same as last year.
Organizers say the biggest factors are the weather and the draw of the grandstand entertainment.
This year the only bad weather was late Saturday night after the fair had closed for the evening. Several tents and vendors booths were damaged by heavy rain and high winds.
Planning for next year's fair begins in September.