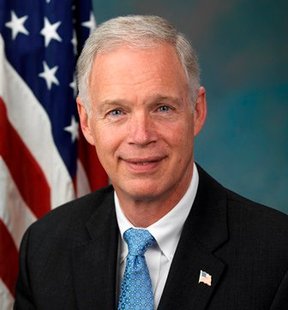 WASHINGTON D.C. (WTAQ) - The nation's employers added more jobs in July than in any month since February.
But the unemployment rate still edged up by one-tenth-of-a-percent, to 8.3 percent.
U.S. Senate Republican Ron Johnson of Wisconsin said the jobless rate was troubling and, "There's a very real danger the United States will fall back into recession."
The Labor Department said 163,000 jobs were added last month – enough to keep up with population growth, but not enough to keep the jobless rate from falling.
Johnson blamed President Obama's policies. He said the country needs a sound fiscal plan that limits regulations, develops America's energy resources, and adopts pro-growth tax reforms.
But for now, James Marple of TD Economics says he welcomed the higher job growth after, "a string of disappointing economic reports."
Wall Street responded positively, as the Dow Jones Industrial average jumped by 219 points in early trading.
One possible piece of good news for Wisconsin is that manufacturing jobs grew by 25,000, the most since March. Factories are the backbone of the Badger State's economy.
Wisconsin's statewide job report will be released on August 16th. Local jobless rates will come out on August 22nd.