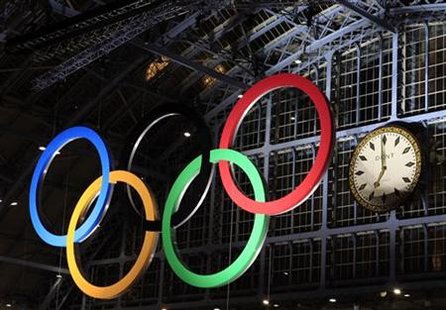 LONDON, ENGLAND (WSAU) Three Olympians with ties to Wisconsin will make their debuts tomorrow at the London Games.
Darlington native Michael McPhail will compete in the men's 50-meter rifle prone shooting event at three a-m tomorrow, Wisconsin time. At four, ex-Badgers' runner Evan Jager will start his run toward the gold in the three-thousand-meter steeple-chase. And at 4:30 tomorrow morning, Milwaukee native Beezie Madden will start going for her fourth Olympic medal as the equestrian team-jumping event opens.
Also, Stevens Point native Lauren Sesselmann will play for Canada in the quarter-finals of the women's soccer competition. The Canadians will take on Great Britain tomorrow afternoon.
Early today, former Wisconsin rower Kristin Hedstrom just barely missed the medal round in the women's lightweight double sculls. Hedstrom and her U-S partner Julie Nichols finished seventh among 12 boats – and they missed the medal race by just 36-hundredths of a second behind sixth-place Australia.