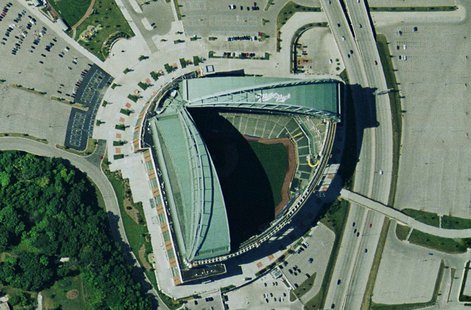 MILWAUKEE, WI (WSAU) Brewers' starter Shaun Marcum appears to be close to returning. Manager Ron Roenicke said Marcum had an "outstanding" bullpen session yesterday in which he had good command of all his pitches. And Marcum felt great afterward.
Next, he'll pitch a simulated game on Saturday or Sunday at Saint Louis. And if that goes well, Marcum will make a couple of minor league rehab starts before returning to the Milwaukee rotation later this month.
Marcum has been out since mid-June with tightness in his throwing elbow, and he's on the 60-day disabled list. He's 5-and-3 for the Brewers this year with a three-point-three-nine E-R-A. Marcum will be a free agent at the end of the season.
Meanwhile, left-handed reliever Manny Parra will be out longer than expected with irritation in his throwing shoulder. Parra has been out since July 24th. And while he's getting better, Roenicke says there's still a bit of irritation. Parra will sit out this weekend's series in Saint Louis – and he'll be evaluated again on Monday.