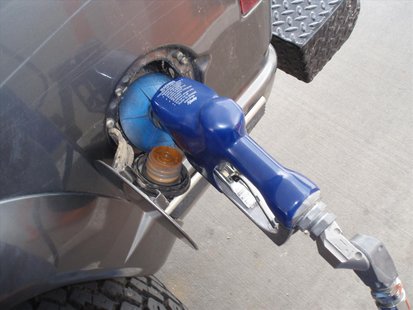 MADISON, Wis. (WSAU) - Wisconsin gasoline prices skyrocketed by 27-cents a gallon during July.
The Triple-"A" said the average price was 3.67 for unleaded regular throughout Wisconsin today. It was 3.40 a month ago – but today's price was still a bit cheaper than the 3.75 average on August first of 2011. Nationally, gasoline rose by 17-cents a gallon last month – the most for a July since 2000. And Wisconsin's price for unleaded is currently 25 cents more expensive than the national average of 3.42.
Analysts say a shaky economy and tensions in the Middle East are partially to blame. And they say it's due in part to the recent pipeline spills of gasoline in Washington County and crude oil in Adams County. The West Salem gas pipeline was out of service for five days in July, and it raised concerns about possible shortages in the Green Bay and Fox Valley areas.
The Adams County oil pipeline has been out of service for almost a week – and Enbridge Energy will not be able to re-start it until it gets the federal government's blessing. Three other Enbridge pipelines are still operating along the same route from Superior-to-Chicago.