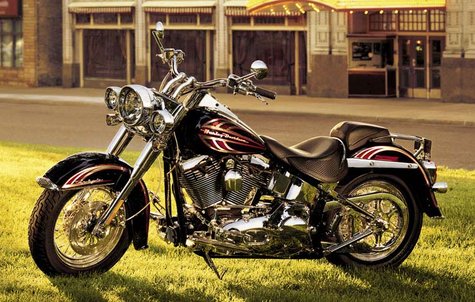 MILWAUKEE, Wis. (WSAU) - Milwaukee's Harley-Davidson continues to roar back to life after the Great Recession.
The legendary motorcycle maker reports a 30-percent increase its quarterly net income from a year ago, spurred by a higher demand for its bikes both in the U-S and abroad. Harley's profits totaled $247-million from April through June, up from $191-million the year before. Earnings rose from 81-cents a share to $1.07 – two cents higher than what outside analysts from Fact-Set projected.
Harley's total revenues jumped by 17-percent to almost $1.6-billion. But that was almost three-quarter billion less than what Wall Street expected. Harley said its recent sales have been hurt by a warmer-than-normal winter-and-spring. It pushed some of the expected second quarter sales back a little bit.
Still, sales of new Harley motorcycles rose 2.8-percent worldwide in the most recent quarter, and U-S sales jumped four-percent. Harley says it's cautious about its financial prospects for the rest of the year as the result of new uncertainty in the economy, especially in Europe.