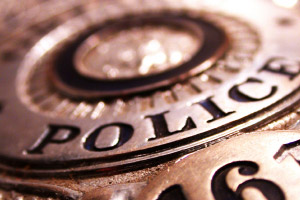 JUNEAU, WI (WTAQ) - Dodge County authorities continue to investigate a weekend incident in which an SUV rear-ended a parked police car – and an officer inside had minor injuries.
Juneau police officer Brittany Borchardt was hurt in the Saturday night incident.
Officials said a 41-year-old Horicon man who drove the SUV ran away after striking the squad car. Three passengers in his vehicle escaped injury.
One of them, a 26-year-old man, was arrested for obstructing an officer and disorderly conduct.
Dodge County sheriff's deputies used a K-9 unit, and they found the driver Sunday morning in the area of Lake Sinissippi. He faces several possible charges, including hit-and-run causing injury.