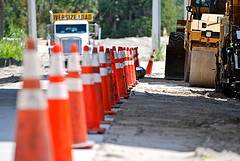 STEVENS POINT, Wis. (WSAU) – Part of I-39 near Stevens Point will be reduced to one lane this week for some survey work.
The D-O-T plans to reduce traffic to one lane in each direction between Willshire Drive and the Business 51 interchange starting today.
You should be ready to slow down and keep an eye out for slow moving vehicles.