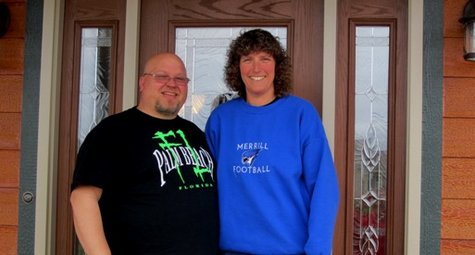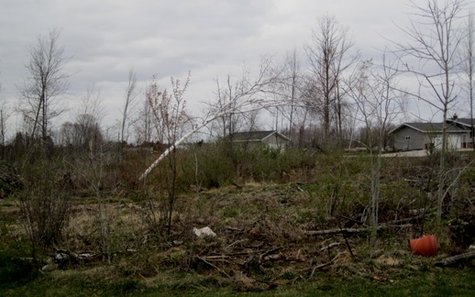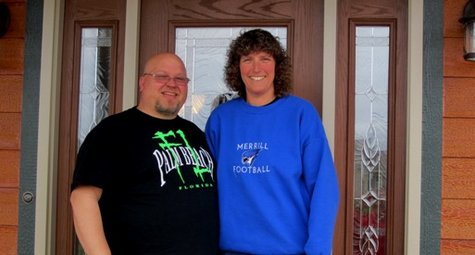 MERRILL, Wis. (WSAU) – Mike Handlin lost almost everything when a tornado roared through Merrill one year ago today. The house he had lived in on Balsam Boulevard for seven years was blown away. The new motorcycle he bought three days earlier was destroyed.
But the town of Merrill resident never lost his wife, his two young boys or his faith.
"We love our community. My boys said, 'We can't leave here. This is home,'" Handlin said in an interview at his kitchen table Monday afternoon as he recounted the decision about whether to rebuild.
Handlin, his wife and two children lived with his mother-in-law for eight months after the tornado as their new home was built. The family moved into the new home a week before Christmas.
"We do have a house that's bigger, better. It's an enjoyable home," he said. "It will give our kids a chance to grow up here."
All but two of Handlin's neighbors in the Evergreen Heights subdivision chose to rebuild. The subdivision suffered the worst damage in the tornado and piles of tree branches still dot a wooded area nearby even a year later.
The Merrill tornado, which the National Weather Service rated an EF-3 with maximum wind speeds of 140 miles per hour, ripped through a 21-mile path and caused nearly $10.9 million in damage. It destroyed 22 homes and damaged 35 others. It also destroyed seven businesses and damaged five others.
The tornado was one of 15 in Wisconsin that day, which set a record for an April outbreak, according to the National Weather Service.
"We definitely did get back on track," Merrill Mayor Bill Bialecki said as he reflected on the past year. "We had people that we never imagined would have came – showed up to help us."
The city suffered its own losses in the tornado. Crews have rebuilt a mile-and-a-half of fence at the municipal airport and rebuilt several hangars that were destroyed. The city has yet to replace some bleachers and a concession building at its recreation complex.
"It'll be a defining moment for this generation," Bialecki said. "People are going to remember this."
A recovery celebration April 26th at Merrill High School will help residents and businesses affected by the tornado say thank you to those who helped the community rebuild.
"The family and the friends, you expect them to be here for you – that's why they are your friends and family," Handlin said. "The one thing that sticks out in my mind is the volunteers that helped us."
On the Web: National Weather Service tornado outbreak page