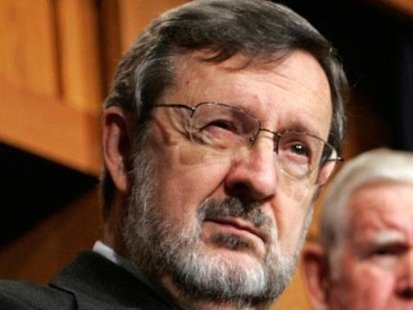 UNDATED (WSAU) Former U-S House Democrat David Obey re-affirmed yesterday that he might run for governor in a recall election next year if Tom Barrett and Herb Kohl don't run. Obey, who left Washington in January after 42 years in Congress, said he's convinced that Democrats will gather enough signatures to force a gubernatorial recall. He told the Journal Sentinel's editorial board quote, "There is so much anger out there."
Kohl will retire in 2012 after 24 years in the U-S Senate – and a spokesman says he has no plans to run for governor. Barrett, the Milwaukee mayor who ran against Republican Scott Walker last year, appears to be leaving the door open for a possible recall run. But for now, he says he's focusing on being re-elected mayor next spring.
Obey says Kohl's background as a long-time grocery executive is a big plus – and he says Barrett is as good as anyone at working with others. Obey also told the Journal Sentinel that both Kohl and Barrett have politely told him to quote, "quit pestering them." State G-O-P director Stephen Thompson says Democrats are looking for a candidate that's quote, "good enough for their union bosses" while Walker is focused on putting the economy back on track.
Obey said Walker never campaigned on his collective bargaining cutbacks – Republicans carved away Democratic voting blocks with their redistricting plan – and the voter I-D law will make it harder for the elderly and others to vote. Obey said that what the G-O-P has done on the voter I-D law ought to be quote, "an impeachable issue."