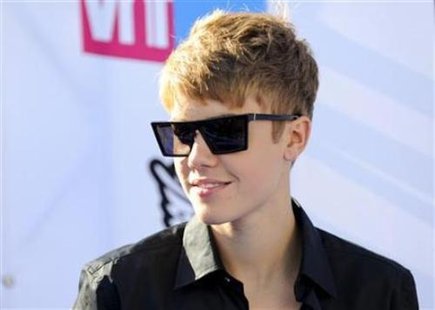 UNDATED (WSAU) MTV.com reports that a paternity lawsuit against pop singer Justin Bieber has been dropped. TMZ.com says the suit was quietly dropped last week, and the lawyers representing accuser Mariah Yeater are no longer representing her.
MTV.com says:
"Bieber's camp had vigorously denied the claim from the moment Yeater launched the paternity action earlier this month. Yeater claimed in a signed affidavit in the suit that she had unprotected sex with Bieber last October in a backstage area at one of the singer's concerts at Los Angeles' Staples Center and that her four-month-old baby is his.
Last week, Bieber's camp confirmed that the 17-year-old singer would take a paternity test as soon as he returns from a European promotional jaunt in celebration of his just-released Christmas album, Under the Mistletoe."
A spokesman for Bieber said:
"I can confirm that the team has proactively made arrangements for Justin to be tested upon his return and we're going to hold everyone who is involved responsible," Bieber spokesperson Matthew Hiltzik said in a statement. "It's sad that someone would fabricate malicious, defamatory, and demonstrably false claims."