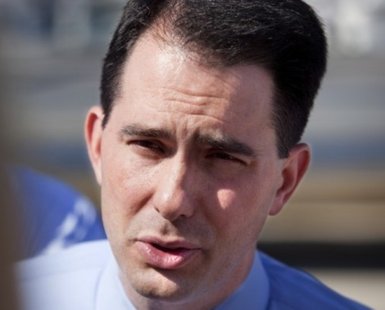 MADISON, WI (WTAQ) - The governor's office says Scott Walker and the federal government were not talking about the same things, when they mentioned a lifting of the enrollment cap for Family Care.
Walker said Wednesday he would ask lawmakers to end the limit on Family Care enrollment, after providers showed him how to make it more efficient.
But a letter from the federal government later surfaced, which ordered Wisconsin to drop its enrollment cap back on December 13th.
Walker spokesman Cullen Werwie said the governor was talking about a temporary cap which he always intended to end -- while the federal government's letter referred to a permanent cap. And Werwie said the letter was the result of an "ongoing discussion" between state officials and Washington.
Family Care helps seniors and the disabled stay out of nursing homes, with the goal of saving public health care dollars in the long run.
Democrats have accused Walker of misrepresenting the matter -- and after the federal order surfaced, they called his news conference Wednesday a sham.