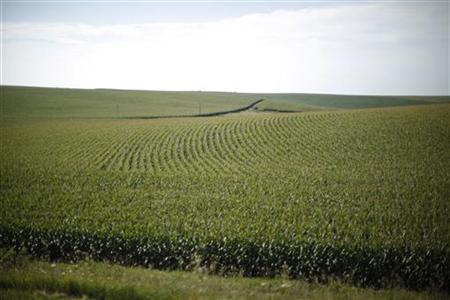 MADISON, Wis. (WSAU) – A state grain expert says farmers should be keeping a close eye on the world market next year when it comes to grain futures.
Corn prices hit a record $7.99 a bushel earlier this year and David Moll with the UW-Extension says higher prices translates to higher livestock prices which translates to higher prices in most products in stores. But it's not a weak supply driving up prices. US farmers harvested the 4th largest crop ever on corn this year. "It's not a shortage, it's just there's such a demand we can't keep up."
Moll says in Wisconsin this year, yields were hitting record highs. "Corn had 160 bushels an acre, that's a record." Soybeans were yielding 47 bushels an acre.
Moll says farmers should keep an eye on the world market during the winter months and get ready to plan for their possible yields next year. "It costs farmers 450 dollars an acre to grow corn, there's a huge amount of investment each producer is having to make."
One of the major things to keep an eye on is the power of the US Dollar. Moll says it's currently a weak dollar environment, it's costing more to import and we get more on exports because of it. "Once supply has outpaced demand at a reasonable level, we're going to see prices drop."