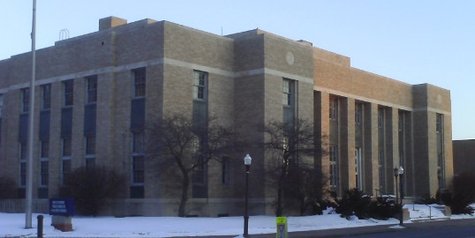 WAUSAU, Wis. (WSAU) – Wausau's plan commission has granted a conditional use permit to the development of the Federal Building downtown.
St. Paul based MetroPlains is planning on turning the building into 21 loft-style apartments along with gallery and art space for residents and the public. Co-owner Randy Schold says they're hoping to attract creative types to live in the space. "While we can't exclude anyone, obviously, these apartments will lend themselves to artists."
Schold says the facility is a landmark downtown and deserves to have a use again. "This is literally one of the first buildings people see as they get into downtown from the west side, and it's a landmark for the area."
The different apartments will range in size from 600 to 14-hundred square feet, and many will come with multiple levels. The courtroom upstairs and one of the jury rooms will be turned into community spaces for artwork and galleries. The mural in the lobby will also remain in place.
The permit will have to get final approval from the full city council next month. Work on the project is scheduled to start in February of 2012.