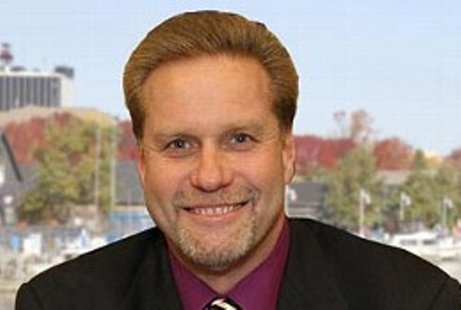 SHEBOYGAN, WI (WTAQ) - Mayor Bob Ryan of Sheboygan held a press conference this afternoon where he defended his decision to not resign from office.

The event comes a day before the city council is expected to make a decision on hiring an attorney as they look to oust him from office.

"I consider this a sideshow, this is a sideshow that what's going on right now, the real business is the business of the city and what we need to do to keep the city moving forward." Ryan said in a press conference.

Ryan deflected a questioned about his own press conference was a side show, because of it's timing before the council's vote, and since he already made up his mind a long time ago he would not be resigning.

The event was attended by enthuastic supportors of Ryan, as well as hecklers.

"I work on my sobriety everyday, to quit, isn't going to help me stay sober." Ryan said.

Before taking questions, Ryan poured out facts of the improved budget situation of the city and talked about job creation and expressed his wishes for things to get back to normal.

A city alderman has started a recall campaign against Ryan.

The Mayor is taking heat for a recent three day drinking binge, that some say was an embarrassment to the city. He has also had other drinking events that popped up in the media.

Ryan admits to being an alcoholic but says he has never had a drink while in office.