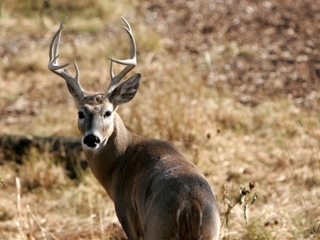 GRANT COUNTY, Wis. (WTAQ) - A bullet from a hunter's gun reportedly passed through a home in Potosi, missing the homeowner by about eight feet.
The hunter reportedly fired three shots at a buck from about a half-mile away.
Deputies found a hole in the home's dining room. The bullet apparently passed through two interior walls of the home, hitting a metal gun safe in a bedroom.
65-year-old Ruth Kartman was not injured. The 26-year-old hunter could be charged with endangering safety by the use of a dangerous weapon.