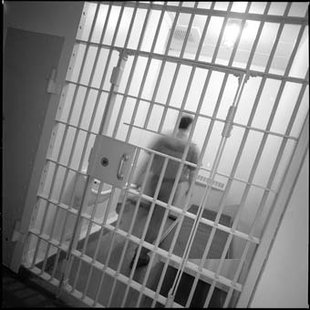 UNDATED (WSAU) Officials in North Dakota said they did nothing wrong when they denied dental care for a prisoner who killed a Wisconsin man. Dennis Gaede is serving a life sentence for killing Timothy Wicks of suburban Milwaukee in 2001 near Fargo North Dakota.
Gaede said he asked for a root canal and a crown after he cracked a tooth – but the tooth was pulled instead. Gaede then filed a federal lawsuit, accusing North Dakota of violating his right to be protected from cruel-and-unusual punishment. State officials said they don't believe Gaede has a serious medical problem – and they denied that they didn't provide adequate dental care.
Gaede is a former Wisconsin musician and was a Marshfield police drug officer for a short time. He was also convicted of stealing Wicks' identity in North Dakota. Wicks' decapitated body was found near the Wisconsin-Upper Michigan border in 2002.