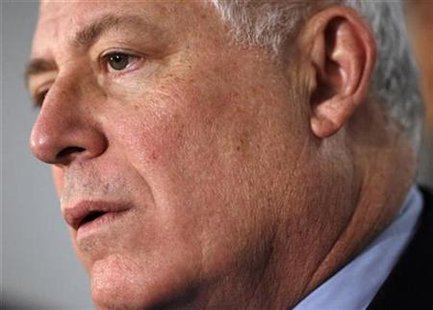 SPRINGFIELD, Ill. (WSAU) - Illinois Governor Pat Quinn says work has already start on a high-speed rail route linking Chicago with the Quad Cities.
Quinn says Illinois is committed to moving ahead with plans for high-speed connections to cities all over the Midwest. He says there are plans in place for routes to Milwaukee and Madison, too. Quinn was speaking yesterday at a National Train Day event in Chicago.
He says the budget crisis facing Illinois won't affect the rail plans because the state has adequate revenues in its capital fund accounts -- and those are separate from the general revenue fund.