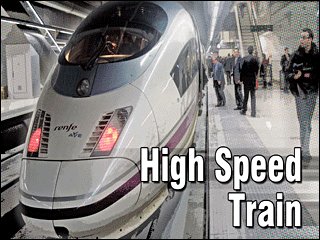 UNDATED (WSAU) Construction will start by the end of the year on the new high-speed passenger rail line from Milwaukee to Madison. But the two main Republican candidates for governor both say they'd shut it down if it gets to be too much of a burden on state taxpayers.
Scott Walker and Mark Neumann are both critical of the operating costs the state will have to pay once the federal stimulus funds for construction are gone. But both say they'd favor the line if they could find other ways to pay for it. The D-O-T says the operating costs would be seven-and-a-half million dollars a year for the Milwaukee-to-Madison line once it gets going in 2013. And by 2022, it would cost 28-million a year to run that line plus Amtrak's current train from Milwaukee-to-Chicago.
Walker says he'd shut down the Madison line if takes money away from new-and-improved roads. Neumann said he would also consider the costs of the current Milwaukee-to-Chicago line, while Walker would leave that one alone. But the main Democratic candidate for governor, Tom Barrett, says it would be a huge mistake to stop the Madison project once it's started. The Milwaukee mayor says the train will be a big boost to the economy. And Barrett says Walker and Neumann are wrong to put ideology ahead of economic growth.
For now, the train is a done deal, after the Legislature's Joint Finance Committee voted last month to take the stimulus funds. And the D-O-T's Chris Klein says if the project's halted, the state would have to give back every penny it got for it. The state plans to spend 57-million dollars on it before the next governor takes office.