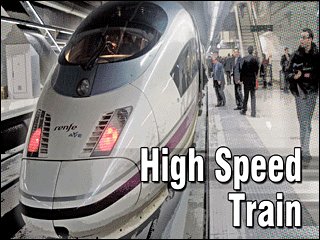 MILWAUKEE, Wis. (Midwest Communications) - A Republican candidate for governor says Wisconsin should back out of its new high-speed rail project – and reject the federal funding for it – unless Washington also gives millions more to run it. Milwaukee County Executive Scott Walker says that's not likely. He also says it's not likely that the train's riders could pay enough to support the new rail line from Milwaukee to Madison. As a result, Walker says other projects like new roads will be scrapped, or taxes will rise, or both. The state applied for the federal stimulus rail funding, and was recently awarded $823 million. The state Legislature's Joint Finance Committee will discuss the project's finances next Tuesday.
Walker announced his opposition Thursday when he spoke to hotel operators in Milwaukee. He says the ticket cost would probably be too high to attract enough riders – and it would be faster to drive, once you consider the time it takes to get to Milwaukee's Amtrak Station, ride to a Madison depot near its airport, and then get another ride into town. It would cost almost $16 million a year to maintain the new rail line, plus the current Amtrak line from Milwaukee to Chicago – and that goes up to $28 million by 2020. Walker says Governor Jim Doyle must say how he'll cover those costs.
Doyle spokesman Adam Collins would not answer that question – and he accused Walker of making political hay from what should be a huge opportunity for Wisconsin. Collins said if Wisconsin rejects the money, other states will get it so nothing will be saved. And he says Walker's criticism is similar to those who opposed the Interstate highway system back in the 1950's.