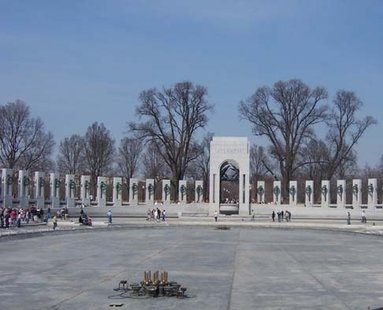 UNDATED (WSAU) 103 World War Two veterans from Central Wisconsin are flying to Washington D.C. this morning. They'll spend the day touring the nation's war memorials before returning home tonight. They're part of the Never Forgotten Honor Flight that's taking off from Central Wisconsin Airport in Mosinee.
WSAU's Pat Snyder is among the guardians taking the trip. They're escorting the veterans in Washington. Pat will have updates on the trip throughout the day.
The vets and guardians met on Sunday in advance of today's flight. Once in Washington they'll tour the World War Two memorial, the Vietnam Memorial, and Arlington National Cemetery.
The weather in Washington today is party cloudy and 60.
Another group of World War Two veterans from our area will make the trip this fall.