Money for Music
Participating School: Wittenberg-Birnamwood Chargers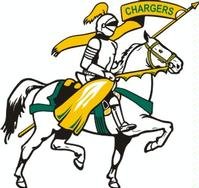 Founded: 1969
Principal: Mrs. Diane Matsche
Students: 400
Music Department
Band (65 students)
Pep Band (65 students)
Marching Band (65 students)
Chorus (30 students)
Jazz Band (80 students)
School Musical (45 students)
School Accomplishments
Students are nominated and selected each year to perform in the All Star (All Conference Band), The National Band Association All State Band, The Wisconsin Ambassadors of Music European Tour (Perform and tour 7 Countries—England, France, Austria, Switzerland, Lichtenstein, Germany, Italy). The Band has had several years that every student in the Band advanced to State Solo and Ensemble in at least 1 event. The HS Band has received a 1st rating in Class A 9 out of the last 10 years. Our marching band has been selected four times to perform at Walt Disney World in Florida.
We have a high rate of students that enter the military after graduation.
Our athletic teams have posted some impressive seasons including a State Football Championship.
Other Details
Our school stresses excellence in all areas of the school environment: Academics, The Arts, Forensics, Tech Ed, Family and Consumer Economics, Business, and Athletics. We have a hard working staff that tries to give each student the best education possible.