Money for Music
Participating School: White Lake Lakers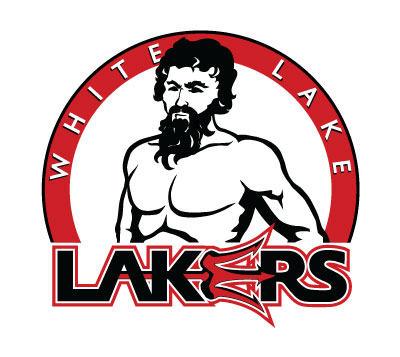 Founded: 1918
Principal: Glenda Boldig
Students: 81
Music Department
All high schools students have the opportunity to be in band and/or choir. The school owns enough band instruments so that all students can pay a small rental fee rather than be burdened with the high cost of buying an instrument. Band students perform in concert band, marching band, and pep band. All band and choir students receive weekly individual lessons on their instrument or voice. Director of Band is Mr. Jerry Johnson and the Choir Director is Ms. Charisa Nygard.
School Accomplishments
White Lake Band and Choir students consistently score very high at District Solo & Ensemble Festivals and at District Large Group Festivals. Many individual students continue on to the State Solo & Ensemble Festival. Every four years, the band travels to a Music Festival outside of the state. Past destinations include Chicago; Toronto, Canada; New York City; and Orlando, Florida; where the band performed in Disney's Magic Music Days.
Other Details
White Lake is a very friendly and positive small school. Because of smaller class sizes, teachers are able to spend more individual time with each student, which helps all students to reach their full potential.