Money for Music
Participating School: Wausau East Lumberjacks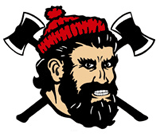 Founded: 1971
Principal: Dr. Bradley J. Peck
Students: 1,200
Music Department
Band (85 students) - Mr. Robert Perkins (Director)
Orchestra (35 students) - Mrs. Kirsten Hornby (Director)
Choir (75 students) - Mr. Rico Jaeger (Director)
Symphonic Band
Lumberjack Wind Ensemble
Marching Band
Pep Band
The Top Hatters Jazz Ensemble
Symphony Orchestra
String Orchestra
Chamber Orchestra
Concert Choir
Women's Choir
Men's Choir
Camerata
Student-led Chamber Ensembles
Music Department Activities and Accomplishments
Major concerts of exceptional literature throughout the school year.
Participation in WSMA Jazz, Show Choir, and District Solo and Ensemble Festivals.
Significant participation in WSMA State Solo and Ensemble Festivals.
Significant participation in WSMA Large Group and/or Clinic Festivals.
Tour Concerts.
Marching Band performs at Athens World Fair Parade.
Marching Band performs at Wausau Labor Day Parade.
Students perform at University of Wisconsin-Madison Band Day.
Student members in the National Band Association-Wisconsin Chapter All-State Band.
Students selected for WMEA/WSMA State Honors Band, Orchestra, and Choirs.
Student and faculty participation in school, WCT, CWCT, and other area Theatre events.
Athletic Accomplishments
WIAA Division I Girls Cross Country State Champions for 2nd consecutive year
Won the WVC Girls Swimming Conference Championship 8 consecutive years.
2010-11 – Established school records for wins in Boys Hockey
Girls Hockey went to state for 4th year in a row
Boys Swimming has won 5 of the last 6 WVC championships
2010 – Girls Soccer won the WVC, WIAA regional and WIZZ sectional championships
Fall 2010 – All Girls sports won the WVC championship. First time that has ever happened in the History of the WVC.
Established the Wausau School District Renewable Energy Outdoor Learning Center comprised of two functioning windmill power generators.
We are one of the oldest international Baccalaureate (IB) schools in the United States having been chartered in 1978. The IB program consists of courses and examinations offered at schools all over the world. The program is more advanced than ordinary high school courses and allows students to study subjects in depth, helping them to prepare for college work. The IB program is motivated by the idealistic vision that by teaching critical thinking and international understanding, and by exposing students to a variety of points of view, that they will become caring and productive citizens of the world.
Students may take IB exams at the end of their course work which may earn them college credit. IB participation is an important criterion in college admissions.
Other Details
Our Band, Orchestra and Choir students and their instructors greatly appreciate the interest and support of our musical efforts by the Wausau community. Musical excellence is a cornerstone of our philosophy. Your votes and support will give us the opportunity to continue and advance our tradition of excellence.