Money for Music
Participating School: Pacelli Cardinals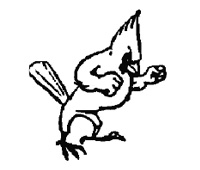 Founded: 1955
Principal: Jeffrey Brengman
Students: 216
Music Department
Marching Band (25 stuents)
Pep Band (25 students)
Jazz Band (20 students)
Choir (40 students)
School Accomplishments
Pacelli has a rich, successful tradition in athletics winning numerous WISAA State Championships. Since moving into WIAA in the 2000-2001 school year, we have won state in baseball ('03), softball ('03), football ('05) and golf ('07). Ninety percent of Pacelli's graduates pursue further education at a university or technical college.
Other Details
The mission of Pacelli High School is to provide a catholic educational environment that consistently recognizes God and Fosters each students continuous growth and maximum potential. In pursuit of our mission, we are guided by the following set of values:
Spirituality - We Journey as a catholic community in faith and practice.
Respect - we recognize the dignity, diversity and God-given worth of every human being.
Service - we provide opportunities for outreach in the local & global communities.
Academics - we strive for academic excellence while considering each person's diverse abilities.