Money for Music
Participating School: Merrill Bluejays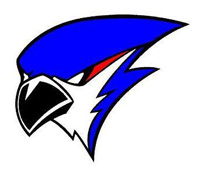 Founded:
Principal:
Students:
Music Department
The Merrill Area Public Schools have a long-held tradition of excellence in the Performing Arts. Expanding from the Elementary General Music curriculum, instruction in Band and Choir is offered from grades 6 through 12, and there are many opportunities for students to learn, perform, and understand the theory, history, and importance of music in society.
All students in grades 6 and 7 take Band or Choir, and a large number of 8th grade students continue in these ensembles. Students in the 8th grade Band also play in the Jazz Band and participate in Solo & Ensemble Festival.
At Merrill High School, students have the opportunity to take courses in Choir, Band, and Music Theory. Choral ensembles include the Treble Choir, Concert Choir, and the Vocal Jays. The choral program has enjoyed great success, travelling to destinations including Minneapolis, Chicago, and New York City. Many students from the Choir, as well as Band, also participate in the annual Musical production.
The Band program at Merrill High School has been very successful as well. The band program consists of two concert bands, two jazz ensembles, pep band, and the Marching Jays. Students in the program participate yearly in District and State Solo Ensemble festival. The groups have travelled to many destinations including Washington, D.C., Denver, and Winnipeg, Canada. The Marching Jays are revered as one of the best marching bands in the state, with several WSMA State Marching Band Championship titles to their name.
In addition to group performances, there is a strong focus on individual musicianship. Music students from Merrill Area Public Schools have been honored as members of State Honors Bands and Choirs at the Middle School and High School levels.
Through the study of music in the Merrill Area Public Schools, we hope to instill a level of understanding, appreciation, and performing experience that our students will take with them for a lifetime.