Money for Music
Participating School: Columbus Catholic Dons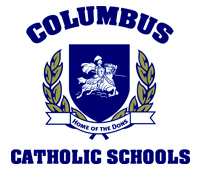 Founded: 1952
Principal: Steve Van Wyhe
Students: 130
Music Department
Our Band offers Marching Band, Pep Band, Concert Band, Jazz Band. 32% of the total school is in Band, and 23% is in Choir. Choir offers Concert Choir, Show Choir, and Liturgical Choir. Band is taught by Tom Zimmerman and choir is taught by Mrs. Amanda Kraus.
School Accomplishments
Academics: ACT scores constantly above national, state, and local scores. Mary Kohl Scholarship winners. Music: Band – First place Wisconsin State Fair Marching - 2004, third place UW Eau Claire Jazz Fest – 2010 and 2011. Athletics: Many conference championships.
Other Details
CCHS students are recognized throughout Marshfield for their service projects and help with community events. Beyond just musical participation, over 90% of the student body is involved in extra-curriculars of one sort or another. 95% of the seniors go on to a four year university or college.