Money for Music
Money for Music is back once again!
Last year more than 70 high schools throughout Central Wisconsin competed for thousands of dollars for their schools' music programs.
With high school budget cuts threatening Arts Programs, WDEZ continues to do its part to help keep local music departments strong for our youth. We proudly support our area high schools and their music programs.
This year for WDEZ's 4th annual Money for Music contest, Central Wisconsin high schools will be competing for a grand prize of $7,000!
How It Works
Throughout the course of 5 weeks, all participating high schools will be listed on this page and competing for points. Anyone is encouraged to vote once per day for the school of their choice, through WDEZ.com (each daily vote is worth one point).
Bonus points can also be earned by listening for the bonus song and submitting videos.
Prizes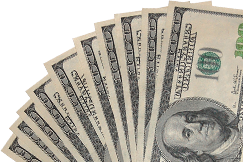 The school with the highest number of points will win our Money for Music grand prize of $7,000 cash for their music program!
1st Place: $7,000
2nd Place: $3,000
3rd Place: $1,000
How To Earn Points
Log on to wdez.com once per day to vote for your high school (one point per vote). You can also participate for bonus points by listening for the bonus song, creating videos and attending live broadcasts. Learn more about bonus points »
Vote Now »
Let Your Entire School Know
To help you spread the word at your school, we've created a Money for Music poster that you can pass out or hang up in classrooms and hallways.
Participating Schools
Read about the participating schools, including information about music departments and school accomplishments:
Special Thanks to Our Sponsors
Money for Music would not be possible without the help of these area sponsors: