Companion of the Week
Every week Mary Kirlin from the Marathon County Humane Society showcases the "Companion of the Week"!
This Week's Companion: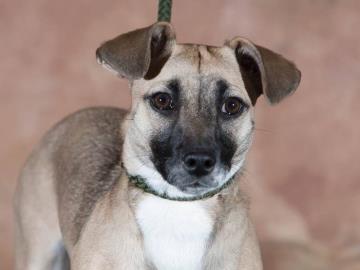 Molly
Woof! Have you ever heard the saying that no home is complete without dog hair? I like that statement and think it is 100% true! My name is Molly and my journey began at HSMC because my previous owner was allergic to me. I'm a young gal with a lot of spunk and pep, just looking for someone to enjoy my days with. I'm very playful when it comes to other dogs and need a little time to warm up to strangers. If I bark at you when you get here, don't be alarmed, I'm still just a little unsure of myself. I've come to make a lot of friends here at HSMC, but nothing can compare to home. I can't wait until I can cuddle up in your lap on the couch, or walk beside you on my leash or catch the crumbs that fall when you're cooking in the kitchen! What do you say? Are you going to be the one to let me start living?
Tweet

Address
7001 Packer Dr.
Wausau, WI 54401
Website