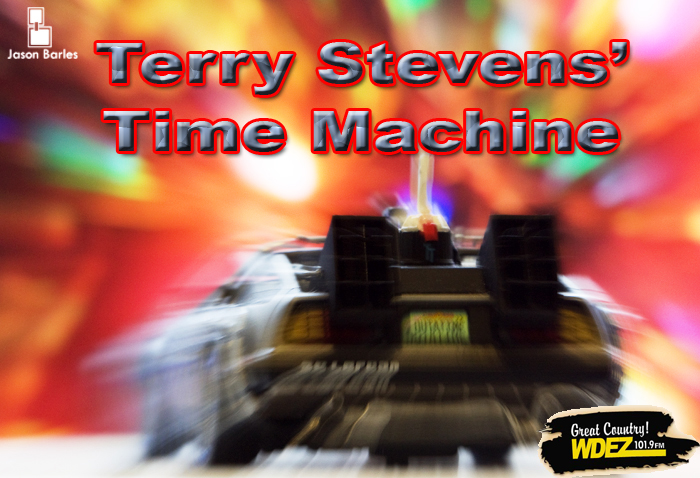 I've been working for WDEZ in one way or another since May of 2001. (I'm not sure why they've hung on to me this long either.) Over that time, I written quite a bit in my Blog. Terry Stevens' Time Machine will cherry pick some of those bits, and add some present day perspective.
This is the very first thing I wrote when we were using our old Blog system:
---
Thursday, April 28th, 2005
Once again I am losing my voice. Given my line of work, this isn't exactly a good thing. It goes the same way every time. My sinuses fry, then my throat gets shredded, followed by my lungs filling with goop. It's like a domino rally for my respiratory system I tell ya!

Every time this sort of thing happens, I can always count on one thing. Don Clark will have some sort of crazy folk remedy to cure what ails me. The last time I lost my voice, he recommended that I drink a glass of apple cider vinegar mixed with honey and lemon! I think I'll just stick with something from the pharmacy department, thanks. I mean really, with all of the advances in medical technology these days I'm thinking that Don should probably look outside the realm of voodoo for healing. I know he means well, but for Pete's sake man, Walgreens is right down the street!
Speaking of voice trouble, I can't believe that Constantine got the boot from American Idol last night! Don't get me wrong, I never picked him to win the whole deal. I did expect him to last substantially longer than Scott Savol, Anthony Federov or Carrie Underwood though. Those three bore me to tears every single time they're on stage. My wife Anji is rooting for Bo Bice and I'm more inclined to agree with her every time I hear him sing.
Gotta go! I think Don has some hemlock and wolfsbane brewing for me in the studio.
Be Cool,
TS
---
Don Clark was the Program Director of our sister station on 94.7 back when it was an Oldies Station. He's since moved on to other opportunities.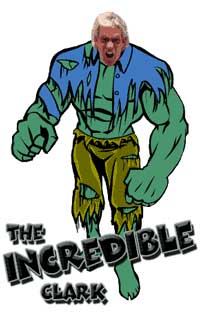 Adhering to the dress code was never Don's strong suit.
I actually did try the apple cider trick. It was pretty foul.
Eventually, I discovered the joys of the Neti Pot. Since I've started using one, my voice loss issues have all but vanished. Yes, it looks and feels weird to use one, but I swear it works.
Another remedy I've used to fight voice issues is Throat Coat tea. Little Big Town played a gig at what is now The Great Dane in Wausau a few years back. One of their vocalists was having major voice issues. She asked one of our staff to pick up some Throat Coat for her. She got it, drank it, and proceeded to sing her butt off like a pro. I've been using it ever since.
The other thing that strikes me about this blog post from the past is that I was still invested in watching American Idol. My interest in the show has waned in recent years, due to a combination of working nights and not really having time for it, the departure of Simon Cowell, and a bit of burnout regarding the show itself. (I did enjoy the first season of The Voice. Haven't made time for the second, though.)
The funny thing is, I didn't see Carrie Underwood as a superstar at the time. I lumped her in with Scott Savol and Anthony Federov. I cheered for Bo Bice and Constantine Whatshislastname.
Flash forward to today and Carrie Underwood is a massive star, while you can't find the other guys with a search warrant and a pack of bloodhounds.
Shows what I know.
Anj still watches Idol. I'm more inclined to read a book, or do some writing these days.
Be Cool,
TS