You may have noticed that I was filling in for Joe Cassady today on WDEZ.
This was a bit of a last minute arrangement. In my haste to get my act together for an earlier shift, I neglected to give you hints and answers to the last couple days worth of Terry's Triple Play Keywords.
A while back, I was told not to do Keyword-related stuff on my Blog.
I'm hoping that extenuating circumstances will provide enough cover for me to break the rules just once.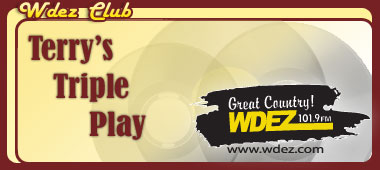 The answer to Thursday's TTPK was: "change" (oil change, spare change, pocket change)
Your hint for Friday's TTPK is: "go back"
Your hint for Saturday's TTPK is: "I always appreciate a nice one"
Your hint for Sunday's TTPK is: "heaping it up"
It looks like I'll be filling in for Joe for a few more days. That means that Terry's Triple Play Keyword, Terry's Sing-A-Long Bonus Keyword, and the usual Bonus that I do will happen between 2pm and 6pm for the next few days.
Thanks for your patience, and thanks for listening!
Be Cool,
TS
(P.S. I'll have more photo stories coming eventually. The last few weeks have been crazy copywriting-wise. That's great news for business, but no so good news for my amateur short fiction writing career.)