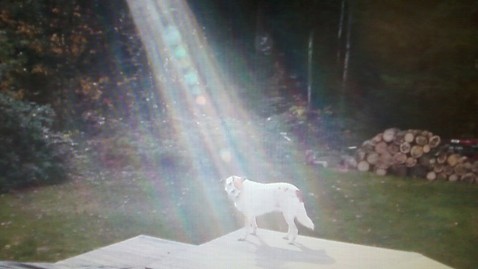 A strange, almost heavenly, light fell on a dead veteran's dog during the filming of ABC's "20/20".
The beam of light that briefly shined on Hero the mutt during a "simple" shoot at the New Hampshire home of fallen soldier Justin Rollins made writer Kimberly Launier "wonder about life after death". She was filming Rollins' parents playing with their son's dog, who was rescued from the Iraq war zone.
Sometimes mom Rhonda Rollins would pet Hero's face and ask, "Justin, are you in there?"

At one point, Hero walked a short distance on his own into the family yard, and "the clouds broke and a light began to solidify in a beam directly down on Hero—a kind of vertical halo."
The news writer said the dog "turned to look at me, and it was all I could do to hold the camera steady and not drop it in astonishment. It was an unforgettable moment, and made me wonder if in fact Justin was in there. Then the light vanished."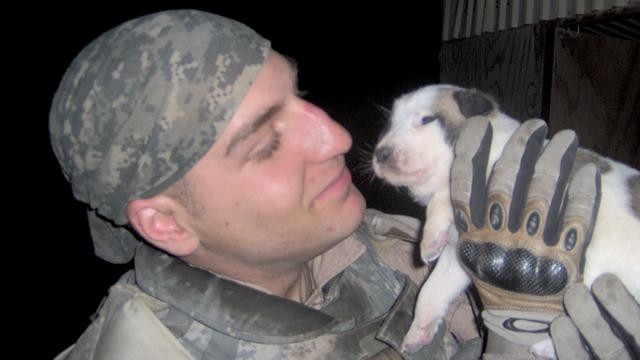 Source/VIDEO
PIC