You had ONE job!
A right turn lane was incorrectly misspelled in permanent paint on Interstate-77 in Cornelius, North Carolina.
Local residents noticed they could "NOLY" turn right.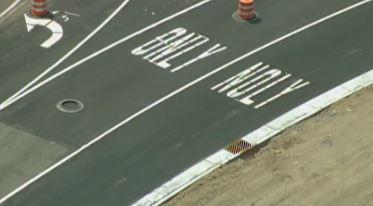 According to the city's Project Manager, "the contractor was just in a rush to get the bridge open as fast as possible and got a little careless."
He says the crews will try to fix the error Monday night at no cost to taxpayers.
~BS and Vanessa