ACM Awards

The 49th ACM Awards
Keep track of the artists, songs and awards that will be featured at this year's Academy of Country Music Awards.
The world will be watching as the these artists compete for Country Gold. We are providing in-depth coverage prior to, during and after the ACM Awards which take place on April 6th, 2014.
The Latest from the ACM Awards Blog
Mon, apr 07 2014 - 2:30 p.m.

Mon, apr 07 2014 - 2:26 p.m.

Mon, apr 07 2014 - 2:21 p.m.
Artist of the Year
Check out the nominees for Artist of the Year.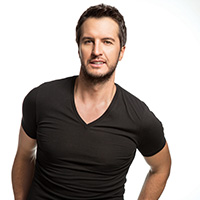 Luke Bryan, born in Georgia in 1976, planned to move to Nashville at age 19 to pursue his dreams of becoming a country music singer. His plans were halted, however, when his brother was tragically killed in a car accident. A few years later, his sister too unexpectedly died. Despite tragedy and heartbreak, Luke Bryan was able to rise to fame and gained success with his first big hit, "All My Friends Say." He is currently married to his college sweetheard, Caroline Boyer.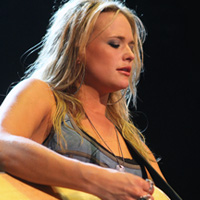 Miranda Lambert gained her fame by coming in 3rd place on the 2003 season of Nashville Star. She made her debut with "Me and Charlie Talking" and soon recorded other well-known hits such as "Kerosene" and "Gunpowder & Lead." In 2011, Miranda married fellow country singer and fellow nominee Blake Shelton and released her fourth album, Four the Record, which included the singles "Baggage Claim" and "Over You."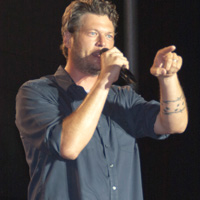 Blake Shelton rose to country music stardom in 2001 with his hit single "Austin," which spend 5 weeks at number one on the Billboard Hot Country Songs chart. Since then, Blake has recorded numerous hits and has even spent time on television, starring as a coach on The Voice. After divorcing his first wife in 2006, Blake Shelton married fellow country singer, Miranda Lambert in 2011.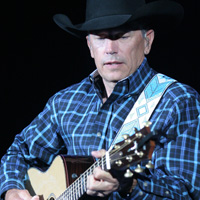 George Strait is a country music icon known as the "King of Country" and is known as one of the first and main country artists to bring country back to its roots. Strait's rise to fame began back in 1981 with his first hit single, "Unwound." In his lifetime, Strait has won numerous awards including Entertainer of the Year and has more wins in this category than any artist. Strait has sold more than 70 million albums, has starred in several films, and still stands strong on the charts with recent singles "Give It All We Got Tonight" and "I Believe."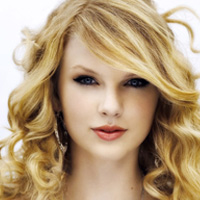 Taylor Swift, born and raised in Pennsylvania, moved to Nashville, Tennessee at the young age of only 14 years old to pursue her dreams of becoming a country music singer. Taylor soon became the youngest songwriter ever hired by the Sony/ATV Music publishing house. In 2006, Taylor released her first album. Her third single, "Our Song" made her the youngest person to single-handedly write and perform a number one song. At her young age she has already won countless awards and starred in numerous films and continues to write chart-topping songs like "I Knew You Were Trouble" and "We Are Never Ever Getting Back Together."
Video of the Year
Check out the nominees for Video of the Year.
Your #acmawards Instagram Photos
Want to see your photo on this page? Just tag your photos #acmawards when you post them to Instagram. If you don't have Instagram on your mobile device, just download it for free from Google Play or iTunes App Store.
Latest @acmawards Tweets
Tweets by @ACMawards